At 5ways, you can save money by combining all of your accounting and business advisory services into one fixed-price package. Your accounting costs will be predictable from month-to-month, unlike traditional accounting firms that bill by the hour and pad their bottom line through inefficiency. You'll never see a timesheet with a 5ways logo on it, because we're like you: we don't have time to waste.
We have wiped the slate clean of all preconceived ideas about how an accounting firm should run. Instead, we want to create solutions at the forefront of current thinking through the smart use of technology. Our time in the office is more than a job; it is also a hobby. We thrive on solving accounting challenges and providing grounded, practical advice.
We think it's a shame that most accounting firms focus on timesheets. We'd rather focus on you and your unique business, to help you find new ways to achieve your goals. Our objective is to provide effective strategies, sound financial management and detail-oriented accounting to meet your needs now as well as in the future.
at 5ways, we have...
EVERYTHING
you need to
SIMPLIFY ACCOUNTING
and get on with
BUSINESS
Welcome to 5ways.
We're a creative cloud accounting agency based in Melbourne.
5ways is the way accounting should be. We are all about the success of our clients through our club type culture that embodies 'the modern accounting practice'.
Our firm is at the forefront of technology and we strive to be a part of our client's success and have a hell of a lot of fun doing it. 'Fu*k Yes' is the attitude we commit to, which is why people choose 5ways & stay with us.
Discover, Design, Deliver. Simple.
We discover, then translate your vision, requirements, and expectations into workable strategies building innovative solutions employing the latest technologies.
The way accounting should be.
The "5 Ways" offer an accounting and business consulting option that outperforms traditional accounting methods by providing us with a holistic understanding of your business.
Tell me more about the magical cloud.
Save on Costs. Real Time Information. Streamline Processes.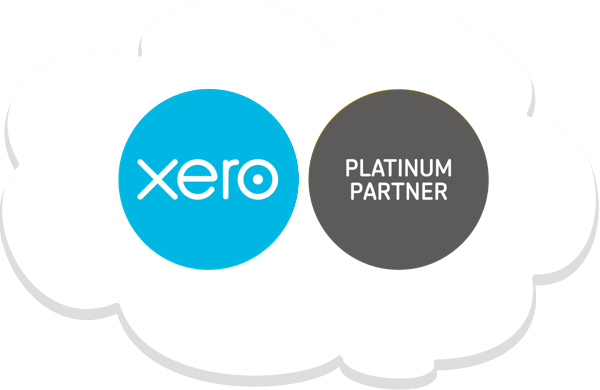 Born out of the cloud...
We are an Accounting firm of people dedicated improving the business lives of us and our clients through technology. We live by the motto's:
Anytime, anywhere - Proudly 100% Xero we can be where you need us most, in your books. Plain english - We don't believe in jargon. We tell it straight
Technology - We use the latest technology to deliver real value to clients
Improve processes - We are always looking for a better way of doing things in our business and for all our clients
No timesheets, ever - You pay for the value we provide, not the time. Why pay us for looking out the window.
Fixed pricing - You know what you will pay, you know it upfront and you can pay over 12 months. Finally you say.
What are the 5ways?
Grow
How to grow your business.
Create
How to create more profit.
Manage
How to manage your cashflow.
Protect
How to protect your assets.
Plan
How to plan for the future.
Meet the Team
Join the team!
We're always on the lookout for exceptional talent of all sorts. So if you feel you're a particularly strong fit for what we do or how we do it, show us what you've got.

Contact Us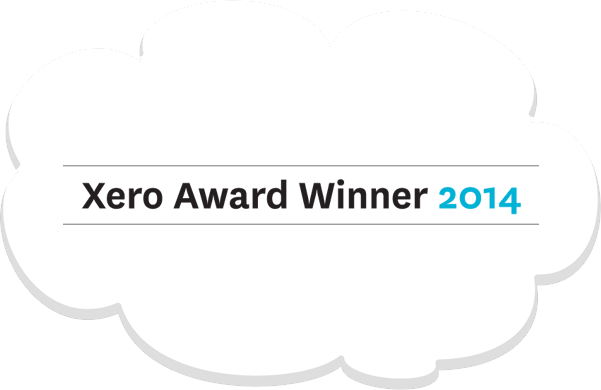 We live and breathe Xero
Xero isn't just an accounting package our firm uses. It's the ONLY Accounting system we use.
Proudly 100% Xero since day 1, Xero is ingrained in our DNA. We know every detail of it, every new feature and our clients love that we can show them how it can revolutionise their business.
Other firms support it but 5ways can show you how to REALLY use it.
5ways are Xero award winners (2019 Xero Cloud Champion and 2014 100% Cloud Award), have represented the industry on many Xero Advisory Councils and we even write training content for Xero - so we know our stuff.
Has your Accountant shown you what Xero can really do?
Accounting should be simple and clever.
Accounting is not rocket science, and it should never feel like it! That's the thinking behind everything we do.
Everything we do is simple and it works. That's why clients choose 5ways and stay with us. Simple doesn't mean dumb - its quite the opposite. With so little time as a business owner, your attention should be on your clients, not your books. You need an accounting agency that's got your back. After all, your financials tell us a story - and we will initiate conversation and tell you how it is. Not in arithmetic. Not in sign language. In plain English.
Your problem
Ever felt like this before?
"I spend all day at work and all night working on the books"
"My accountant charges by the hour and I never know what my bill will be"
"I want advice, but it comes a year late"
"I don't know what I'm paying for"
"Accounting seems so complex"
"My accountant is just a form filler for the tax office"
"I see my accountant once a year"
"I would like much more interaction with my accountant"
Our solution
Keeping it simple. We offer fixed fees & a pay by the month subscription that includes all compliance, unlimited advice & support.
We have the right package for you.
Welcome to our playground.
As cloud accountants on the frontier of rapidly changing technology and clever solutions - we experiment with our own firm before giving the thumbs up.
With 'putting skin in the game', it keeps us fresh, focused and ahead of the pack when it comes to providing solutions that simply, work. Because, at 5ways, 'walking the talk' isn't just a saying - its why we get out of bed early and stay up late.
Meet our cloud wingmen.
We're proud to present the following trusted partners of 5ways.
We're ready when you are.
Call our office: 1300 05 WAYS
Email: paul@5waysgroup.com.au
Postal Address-
PO Box 322, Yarraville, VIC 3013
Melbourne, Australia
Office Location-
Level 35, 477 Collins Street, Melbourne VIC 3000
Melbourne, Australia
1hr Kick-Off Meeting

Xero Subscription

Year End Accounts

Year End Tax Return

BAS Review & Lodgement

Annual Tax Planning

Unlimited Support, Business & Tax Advice
1hr Kick-Off Meeting

Xero Subscription

Year End Accounts

Year End Tax Return

BAS Review & Lodgement

Annual Tax Planning

Half Yearly Business Performance & Management Pack

Half Yearly Performance Review Online

Unlimited Support, Business & Tax Advice
Performing - From $499 p/m

1hr Kick-Off Meeting

Xero Subscription

Year End Accounts

Year End Tax Return

BAS Review & Lodgement

Annual Tax Planning

Business Performance Dashboard

Quarterly Business Performance & Management Pack

Quarterly Performance Review Online

Unlimited Support, Business & Tax Advice
Kicking Arse - From $999 p/m

1hr Kick-Off Meeting

Xero Subscription & Training Course

Year End Accounts

Year End Tax Return

BAS Review & Lodgement

Annual Tax Planning

Business Performance Dashboard

Monthly Business Performance & Management Pack

Monthly Performance Review Online

Annual Budgets & Cash Flow Forecasts

KPI Development

Annual Strategic Planning

Unlimited Support, Business & Tax Advice